About Ask God For Help

About Ask God For Help will give you more information about us. First, thank you for visiting and taking time to learn more about Ask God For Help and our desire to provide a place to share ideas. Learn more about Ask God For Help.

We truly want you to feel welcome. We hope you will share your experiences with our readers. This is the place to Help Others and To Be Helped. This site is about asking God for help.

Why I Started "Ask God For Help."

It has been my dream to create a sharing website for many years. My problem was, "I did not know how to create a web site! I did not understand HTML, CSS and all the other esoteric computer language."
My engineering company had had a web site for years but I had always had employees who knew how work on web sites or I would hire webmasters to manage the site.
In 2010 I was diagnosed with throat cancer. I went through surgery, radiation treatments and chemo treatments. I was unable to work because the daily cancer treatments kept me busy and the treatments sapped my energy.
It was during the many months of treatment and recovery that I began to investigate; "What makes a web site tick and why is one website found by thousands of visitors while another site only gets only a few visitors?"
A sharing website became a vision of mine and for 5 years I have studied webology, "what makes one web site better than another web site." This search has lead me to creating "Ask God For Help."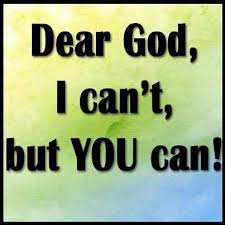 We All Could Use a Little Help!

I was healed through the Grace of God and his healing power. I will forever give thanks to God for what he has done in my life. 
We all could use a little help and the best helper in the "whole wide world" is Jesus Christ. He Came, He Died and He Rose from Death.
That is wonderful news but the good news continues. Jesus sent the Holy Spirit to guide us, teach us, counsel us, strengthen us and to comfort us. It just doesn't get any better than that.
All we have to do is ASK. It is about Ask God For Help.

More About Ask God For Help
I hope you will jump in with both feet...and Share Your Experiences.
There are so many people, "just like you," that need an encouraging word and to know they are not alone; that someone else has experienced what they are going through. This gives hope to anyone who is struggling.
As you and I know, it is dark during times of struggles. It is very difficult to see the light at the end of the tunnel and it is difficult to keep-on keeping-on. Your words could be the light at the end of the tunnel for someone. God uses those who are willing to give.
He is our Father and he listens to each of our prayers.

Please Give Us Your Feedback

We truly welcome what you have to say.
I go back and forth with I and We. That is because I have a partner. His name is Holy, Holy Spirit, the Spirit of God. I am the junior partner and Holy is my senior partner. 
We desire to provide this forum for open discussion and helping ideas for the glory of God.

---
---
---